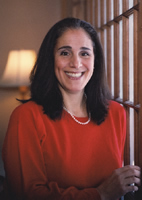 President | Brattleboro Area Realty
Brattleboro Area Realty
163 High Street
Brattleboro, VT 05301
Email Phone: 802.257.1335 Toll Free: 800.452.0233 Fax: 802.257.1337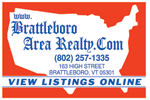 About Kristen
Kristen Ziter Taylor is a life long resident of Brattleboro and she feels very fortunate to have been raised here in an area with such a strong sense of community, good schools, cultural diversity, limitless four season activities and easy access to urban centers.
Kristen has a passion for sports and fitness and loves to compete. Kristen approaches real estate with the same focus and drive.
Much of Kristen's professional sales experience has been in sales and marketing for an elite health club management company in New York City. She returned to Brattleboro to get married and raise her daughters in her hometown.
Kristen can wholeheartedly say she "loves the real estate industry" and understands the dedication required for success and its importance for a one to one relationship. She is motivated by the highest ideals of client service, which made her deside to purchase this successful real estate office from Erich in 2011.
If you are thinking of selling or buying property, it would be her pleasure and the team at Brattleboro Area Realty to assist you. Call Kristen so she can put her energy to work for you.